Dr. Mark Mahn, A.Mus, D.D.S.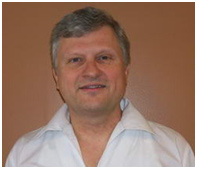 Dr. Mahn graduated from the University of Toronto in 1978 with the degree of Doctor of Dental Surgery. In 1979 he founded the Paris Dental Centre. The same year he developed and began the dental division of the Willet Hospital, where treatment of small children and handicapped patients was done under general anaesthetic and where he was chief of dentistry for 15 years. He still continues this work at Brantford General Hospital, where he recently completed his term as chief of dentistry.
In the past he has served on the practice management committee of the Ontario Dental Association and as president of the Brant County Dental Society.
Dr. Mahn loves music and holds an Associate of Music diploma (concert piano). He and his wife Lanny, have three grown children and six grandchildren. His oldest sons Jonathan and David own and operate Paris Dental Centre.
---
Dr. Jonathan Mahn, B.Sc., D.D.S., Cert. IV Sedation
Dr. Jonathan M. Mahn (Dr. Jon) joined the Paris Dental Centre in July of 2008. He is a general dentist who has completed additional training in the administration of intravenous sedation, as certified by the Royal College of Dental Surgeons of Ontario.
Jon's practice is limited to treatment under IV sedation and surgery, including extractions and dental implants. Aside from surgery, his practice focuses on treatment of patients with significant anxiety or phobia regarding dental procedures, from simple dental cleanings to extractions. His goal is to reduce or eliminate patient anxiety as a barrier to seeking treatment. He also maintains active privileges at Brantford General Hospital and is part of Brantford's dental "on-call" team.
Jon graduated with a Bachelor of Science degree in Biology from McMaster University in 2003. He completed his Doctor of Dental Surgery degree in 2007, graduating from the Schulich School of Medicine & Dentistry at University of Western Ontario.
Dr. Jon was fortunate to be accepted as a General Practice Resident at Sunnybrook Health Sciences Centre in Toronto where he received additional training and certification in Intravenous Sedation, Oral Sedation, Nitrous Oxide administration, and Advanced Cardiac Life Support (ACLS). He had the opportunity to work daily and train with multiple specialists throughout the year at the hospital's Department of Dentistry. During his residency, Jon's training focused on oral surgery and the treatment of medically compromised patients.
Jon is actively involved in organized dentistry, chairing the ODA's Student Services Committee, serving as Brant's Councillor to the ODA since 2009, guest lecturing at Medix College Dental Assisting in Brantford, and serving on Niagara College's Professional Advisory Committee, among others.
Jon and his wife Joanna were married in 2007 and have twin boys, Benjamin and Elijah, and a little girl, Larissa. Jon completed his Grade 10 Certificate in Piano from the Royal Conservatory of Music and Personal Trainer Specialist Certificate from CanFitPro. He loves tennis, table tennis, weight training, gardening, travelling and spending time with his wife and children. In his free time, Jon plays organized basketball and softball, hikes and mountain bikes with kids in tow, and enjoys the outdoors with his family to the fullest.
---
Dr. Alicia Gertig, D.D.S.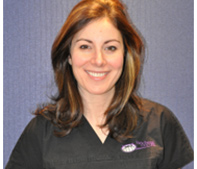 Dr. Alicia Gertig's life-long interest in dentistry was inspired by her father, Dr. Hans Gertig, who practiced in Brantford. "He built long lasting relationships with his patients and I hope to develop that same relationship with my patients." As a graduate of the University of Western Ontario in 2003, Dr. Alicia was pleased to join her father in his practice until he retired. Dr. Alicia is excited to have joined the team at Paris Dental Centre.
Dr. Alicia enjoys practicing all aspects of dentistry and has a special touch for children. "I love treating entire families and have a special place in my heart for children as I strive to make their visits to the dentist a fun, positive experience." Patients comment on her cheerful, enthusiastic and caring attitude and the laughter they hear coming from her room!
Outside of dentistry, Dr. Alicia and her husband are busy at home with their newest additions to their family son Jonathan and adoptive daughter Alexandria! In her spare time Dr. Alicia enjoys sharing a meal (and a laugh!) with her family or enjoying time with their two English Setters, Fergie and Philip.
---
Dr. Ban Abdul Rahman, BDS., D.D.S.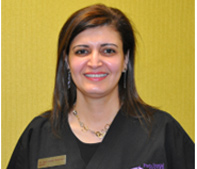 Dr. Ban Abdul Rahman was born and raised in Baghdad, Iraq. She is an honours graduate of Baghdad University in 1989, where she received a BDS degree in Dentistry. She served as an instructor in the Pedodontic/Orthodontic/Prevention department at the University of Baghdad, College of Dentistry for three years.
In 1995, Dr. Ban earned her MSc of Orthodontics from Baghdad University, College of Dentistry while continuing to teach at the University and work in private practice. After 1999, she moved to Doha, Qatar where she worked as a specialist for the next ten ten years.
In 2009, Dr. Ban moved to London, Ontario to join the ITD program at the University of Western Ontario and received her DDS in 2011. She is currently an active member in good standing with the Ontario Dental Association.
Dr. Ban enjoys practicing dentistry and works hard to provide high quality dental care in a comfortable, friendly, family-oriented atmosphere.
---
Dr. Nicole Marchand, B.Sc., D.D.S.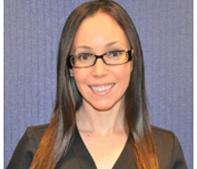 Dr. Nicole Marchand (Dr. Nicole) was born in Brantford and attended Assumption College School. She then pursued her studies at the University of Western Ontario where she received her B.Sc. in Biology graduating on the Dean's Honour List. Continuing her education at Western she received her Doctor of Dental Surgery degree (with distinction) in 2008. She joined the Paris Dental Centre team in 2010.
Dr. Nicole believes in comprehensive dental treatment focusing on preventive care. Her kind and caring personality ensures that each patient experiences the most comfortable and relaxed dental treatment. She is very gentle making even the most anxious patients at ease.
Dr. Nicole is continuously improving her skills by taking many continuing education courses expanding her knowledge of advanced dental techniques. Aside from dentistry she enjoys traveling, skiing, soccer, shopping, jogging, and spending time with her family.
---
Dr. Mauricio Berco, D.D.S., DMSc, FRCD(C)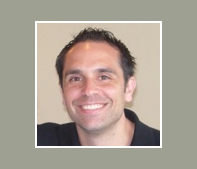 Dr. Mauricio Berco studied at Harvard University where he received his Doctorate of Medical Science (DMSc) degree and a Certificate in Orthodontics. Prior to returning home to Canada, he worked as an orthodontic associate in the greater Boston area. He earned his Doctor of Dental Surgery (DDS) from the University of Toronto, where he also attained an Honours Bachelor of Science (HBSc) in human biology. Throughout his career, he has been recognized with several awards of distinction, including the Gordon Cressy Leadership Award, CDA Oral-B Scholarship, Human Anatomy Award, and T-Holders Academic Excellence Awards.
Dr. Berco's research interests have expanded both the medical and dental fields. Most recently he has been investigating the use of cone beam computed tomography in orthodontic diagnosis and the assessment of facial balance.
Dr. Berco is a Diplomat of the American Board of Orthodontics, Fellow of the Royal College of Dentists of Canada, and registered Orthodontic Specialist with the Royal College of Dental Surgeons of Ontario. Moreover, he is an active member of the Canadian Association of Orthodontists, the American Association of Orthodontists and the Harvard Society for the Advancement of Orthodontics.
In addition to his academic interests, Dr. Berco has always been involved in various sports activities including basketball, soccer, snowboarding, and tennis. He enjoys exercising on a regular basis and spending time with his wife and colleague Dr. Stephelynn DeLuca and children Mia and Lucas.
---
Dr. Ryan Margel, DMD, MS, FRCD(C)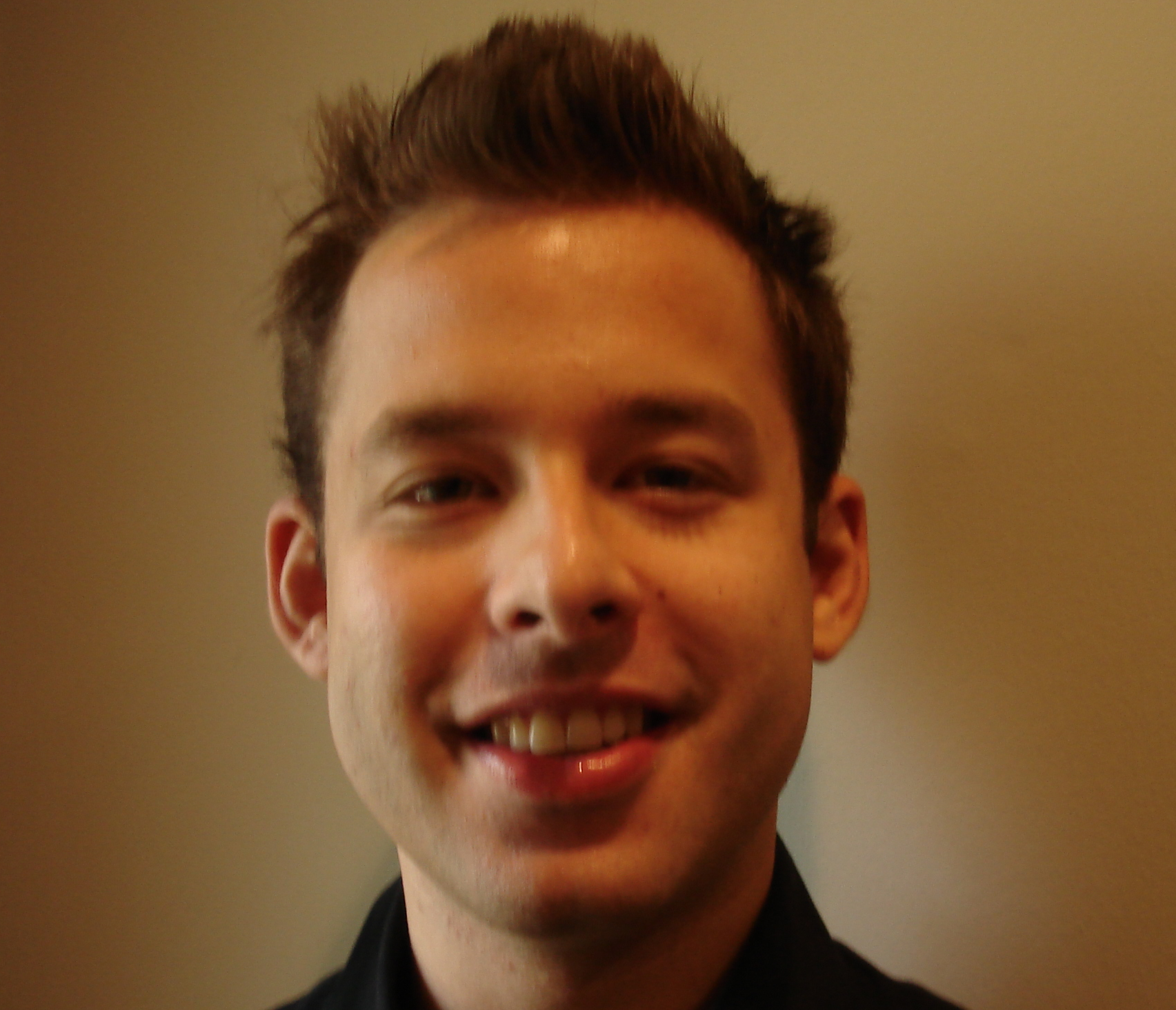 Dr. Ryan Margel, DMD, MS, FRCD(C) is our Endodontist who specializes in root canals. Originally from Toronto, he graduated with distinction from York University with a major in Mathematics. In 2009, Dr. Margel obtained his dental degree from The University of Pennsylvania. He then went on to work as a general dentist for two years prior to embarking on a two-year specialty program at Marquette University in Endodontics. His Masters thesis investigated the anatomical complexities of molar root canals. Dr. Margel is a Fellow of the Royal College of Dentists of Canada, and a member of The American Association of Endodontists. In his spare time, he enjoys sports, exercise, and traveling.
---
Dr. Roland Leung, MSc, D.D.S.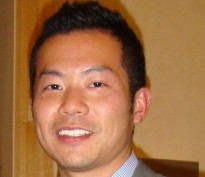 Dr. Roland Leung earned his Honors Bachelor of Science with distinction in Immunology followed by a Master of Science degree at the University of Toronto. He completed his Doctor of Dental Surgery degree with distinction at the University of Western Ontario and was Dr. Jonathan Mahn's classmate, graduating in 2007. He has won numerous academic awards and honours throughout his career to date.
He returned to the University of Toronto to complete his speciality training in Periodontics combined with a PhD in bone biology, during which he published in top-rated scientific journals.
Dr. Leung will be a tremendous asset to Paris Dental Centre as a periodontal specialist who can treat all periodontally compromised patients for recession, pocketing, complicated esthetic surgical treatments, sinus lifts, implants, bone grafting, soft tissue grafting, and implant issues.
---
Dr. Nicolas Economopoulos, B.Sc., D.D.S.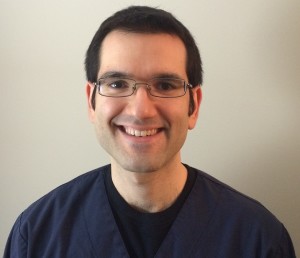 Dr. Nicolas Economopoulos grew up in Toronto and earned both Honours Bachelor of Science and Master's degrees in Molecular Genetics at the University of Toronto. He found his passion for dentistry during his Master's after realizing that it combined his love of science, medicine and art. He completed his Doctor of Dental Surgery at the University of Toronto, graduating with distinction.
Dr. Nic makes his patients a top priority and aims to make every dental visit an enjoyable experience. He treats his patients with compassion and is always willing to listen to their concerns. He is grateful for the opportunity to team up with his patients and help them achieve their oral health goals. He is also committed to furthering his education so that he can provide his patients with the best of evidence-based care.
When he is not in the clinic, Dr. Nic loves spending time with his wife Amanda and their cat Ollie. He also enjoys running, reading, board games and bowling.
Dr. Michael Veer, B.Sc., D.D.S.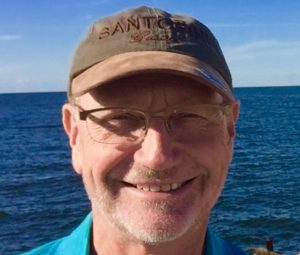 Dr. Michael Veer received his B.Sc degree in biology from the University of Western Ontario and then went to the University of Toronto for his DDS degree graduating in 1978. He started his own practice of family dentistry in Brantford and retired after 33 years. After 2 years he found he still missed dentistry and started practicing again, primarily in diagnostic services.  Dr. Mike loves to learn and enjoys continuing education to help him be a better dental problem solver. He really enjoys seeing many of his former patients at the Paris Dental Centre.
Dr. Mike was born in Holland and sailed the Atlantic Ocean to Canada at 6 weeks. The family  lived in Medicine Hat in Alberta, and later moved to the Brantford area. He is married to Sandra and they have one daughter, Michelle, and now a granddaughter Paisley who keeps them young at heart.
Dr. Mike enjoys skiing, cycling, Walleye fishing, golfing and DYI projects at home and at the family cottage. All ten fingers are still intact!
Dr. Sean Robertson, BHSc, D.D.S.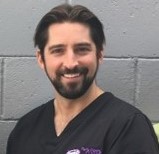 Dr. Robertson is a general dentist and a graduate of the University of Toronto Faculty of Dentistry. He is an international award winning researcher and presenter. Dr. Robertson's research in the field of bone regeneration through the department of Oral and Maxillofacial Surgery at the University of Toronto has been featured in the Journal of the Canadian Dental Association and has been presented across Canada and United States, including at the Canadian Dental Association National Conference, the American Dental Association Annual Meeting, and the Hinman Research Symposium. He is also published through his research at the Department of Vascular Surgery at McMaster University.
Dr. Robertson has extensive continuing education with the American Board of Dental Sleep Medicine and a special interest in the treatment of obstructive sleep apnea and snoring.
Dr. Robertson lives in Ancaster, Ontario. In his spare time, he jumps on the trampoline with his kids.
Dr. Amy Lui, M.Sc., D.D.S.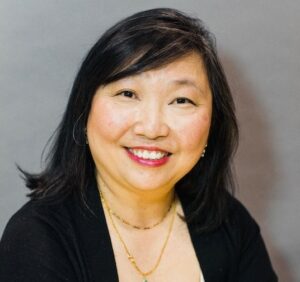 Dr Amy Lui was born in Hong Kong and at the age of four she immigrated to Toronto with her family.  She graduated from The University of Western Ontario with her undergraduate  degree in Biology, an Honours in Pharmacology and Toxicology and a Master's of Science degree in Pharmacology.  She received her Doctor of Dental Surgery degree in 1996 also from Western.  During her dental program she was recognized and awarded for excellence in Pediatric Dentistry.  Upon graduation, she was accepted to Harvard University in Boston, Massachusetts and completed a residency in General Dentistry at Massachusetts General Hospital and Brigham and Women's Hospital.  This residency provided her with advanced training in all the specialties of dentistry including oral surgery, anesthesia, and treatment of medically compromised patients.
Following completion of her residency she served as an attending General Dentist at Brigham and Women's Hospital Dental clinic and maintained a successful private practice in Peabody (a suburb of Boston, Massachusetts) for 14 years before relocating back to Toronto to be closer to her elderly parents and family.
When not practicing dentistry she can always be found doing something with friends and family.  She enjoys cooking and trying new recipes, camping, fishing but most of all spending time with her two sons and loving husband.
She is passionate about providing the highest level of care for her patients while tailoring the experience to meet each individual's unique needs. She looks forward to meeting and serving patients at Paris Dental Centre.